April 28th, 2019

The Pig release is finally complete. Info page and design history page have been added and the instructions and model files have been updated, fixing minor errors.
Also, after more than a year, I was able to add new user images to the user gallery. (Thank you Michael, Carl, Xavier, Laura & Sarkis)
March 25th, 2018
The Pig model gallery is now online!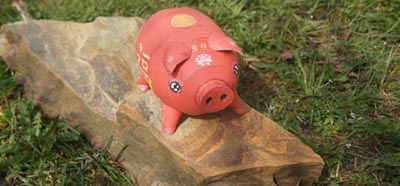 March 17th, 2019
10 YEARS STAHLHART PAPERCRAFT

On this day it has been 10 years since this website first went online. Although my original big plans for this momentous did not work out, I was at least able to have two small surprises:
The F5D Skylancer 10 years Stahlhart version
The F5D Skylancer was the model this all began with and therefore it seemed the obvious choice for a special repaint.
The Stahlhart 10 years Skylancer model

The Stahlhart 10 years Skylancer gallery

Pig of the year
Now available for download: The Pig.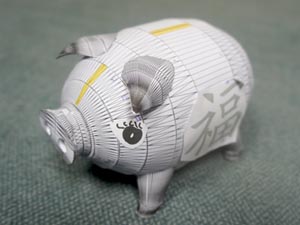 This model is published as a "soft-publish" as there was not enought time for a full publish. The Model is a fully-fledged release, but all the side pages (gallery, info-page & design history page) will be added later.
STAHLHART DESIGN founded
And what is the reason, why I had no time to finish things? I quit my job as an employee, moved to the countryside and am working on establishing myself as a freelance graphic designer.

If you need a good designer, please check
http://design.stahlhart.net

Once a full website is ready, it will be announced here.

February 18th, 2019

Happy New Year to everyone!

IMPORTANT ANNOUNCEMENT: I have to update the server software to PHP 7. Certain PHP-scripts on this website may not work after that. This could involve the user gallery, download counters, image galleries and the contact form. There will be no need to notify me of errors involving these pages, I will deal with them when I have time.
And those who were waiting so far in vain for a "Year of the"-pig. It is in the works, but I wasn't able to finish it in time for the Chinese New Year Celebration as other things in my life took priority. With luck I might release it for this website's 10th anniversary.