September 4th, 2018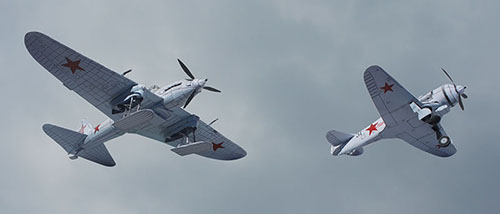 Russian Winter allover again!
Here are the re-releases for the La-5, La-7 and Il-2.
These include all files updated with title pages, thinner panel lines, cockpit kits for all versions, an optional bomb bay for the Il-2 and various new versions for the Il-2.



Chicken update!
All versions of the chicken model have been updated to include twin wattles (those are the goatee-like flaps under their chin). The original version of the model only had one of them. So now the anatomy is formally more correct.
Also I have added new images to the user gallery (Thank you Karl)


April 6th, 2018
Added new images to the user gallery (Thank you Michael!)


March 17th, 2018
Today marks the 9th anniversary of this website going online. As I am deep in all kinds of model work, there is nothing much to celebrate with, but hopefully next year's birthday can be properly celebrated.

Added new images to the user gallery (Thank you Laura and Karl!)
February 26th, 2018
The page about designing the Dog is now available. I have also created another simple version of the Dog, the brown fur version.
February 14th, 2018
Happy Chinese New Year!
Tomorrow night begins the year of the dog by the Chinese Lunar Calendar!
Celebrating this, here is the Stahlhart Dog: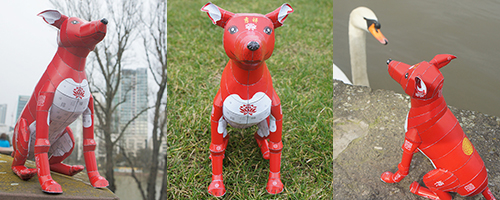 The model has 99 parts including two possible sets of ears. Beside the Chinese New Year version, there is also a more natural-looking version, as mixture of both and white versions for you to get creative.
Note: The white swan is not included in the dog model.
I have also added new Images to the user gallery. (Thank you Roli)
January 29th, 2018
I have added new images to the user gallery (Thank you to Ronan and Heinz!) and moved the 2017 news to the news archive. The Stadtkirche Wittenberg was added to the buildings menu.
Brace yourselves for the coming animal of the year, to be released for Chinese new year (February 15th)
January 3rd, 2018

Happy New Year to everyone!

Those who have downloaded the A-5 cockpit kits may want to do so again, as the download only included the instructions but not the actual parts. This was thankfully reported to me by a downloader from Japan. It was fixed now.