November 26th, 2012
After two month of total abscence from Paper model design, I have returned to work on various projects, but there won't be any visible results soon. Patience please...
September 3rd, 2012
Chip Fyn of Fiddler's green has died. He was a pioneer of making paper models available in pdf-form and without his work, Stahlhart-papercraft may never have come into existence, because it was his work, that inspired me to start designing paper models and making them available online. He was an Inspiration to all in the Paper modelling field and his loss is a big one for all of us.
Rest in Peace, Chip, you will be remembered!
August 9th, 2012
Time to reveal what I have been working on the last half year: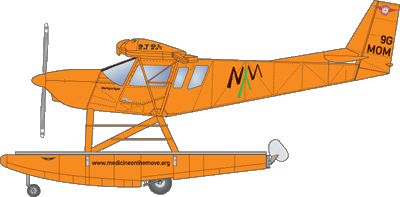 The Zenith CH801 model was created for the charity organization Medicine On the Move, which operates Light aircraft in Ghana, Africa to provide the people in areas that are hard to access on the ground with medical supplies. In Ghana, they are training young African women to build, operate and maintain the very same plane that is depicted in the model.
The model is in 1:33 scale and features a detailed cabin and and optional detailed engine.

April 2nd, 2012
For those who have missed my april-fool of this year, it can still be seen here until the next major update.
March 23rd, 2012

Hail to the Whale! 64 years after its first flight, the Douglas F3D Skyknight, also known as "Willy the Whale" or "Drut" takes off as a Stahlhart model. I tried to let this be a kind of definitive version, with 22 versions, plus a special fantasy repaint, that will only be available for download for one week. The model features detailed air intakes and exhaust areas and the possibility to build the Wings in a folded position.
March 17th, 2012
Today this website has been online for three years! Unbelievable how fast this time has passed! Celebrating this birthday, I have prepared some desktop-wallpapers (download on the right) and a huge A0-poster. Originally, the F3D Skyknight was meant to be released today as well, but I decided to move the release date by one week to honour the date of the first flight of the original F3D-1, so be sure to check back.
January 1st, 2012
Happy new year to everyone!
This new year will be the year of the Dragon, according to the chinese lunar calendar, so I'm sending you my best wishes with a picture of the Saab Draken (swedish: Dragon/kite). For an enlarged picture, please click here.
For Stahlhart papercraft this will hopefully be a better year, with me having more time for my papercraft-projects!